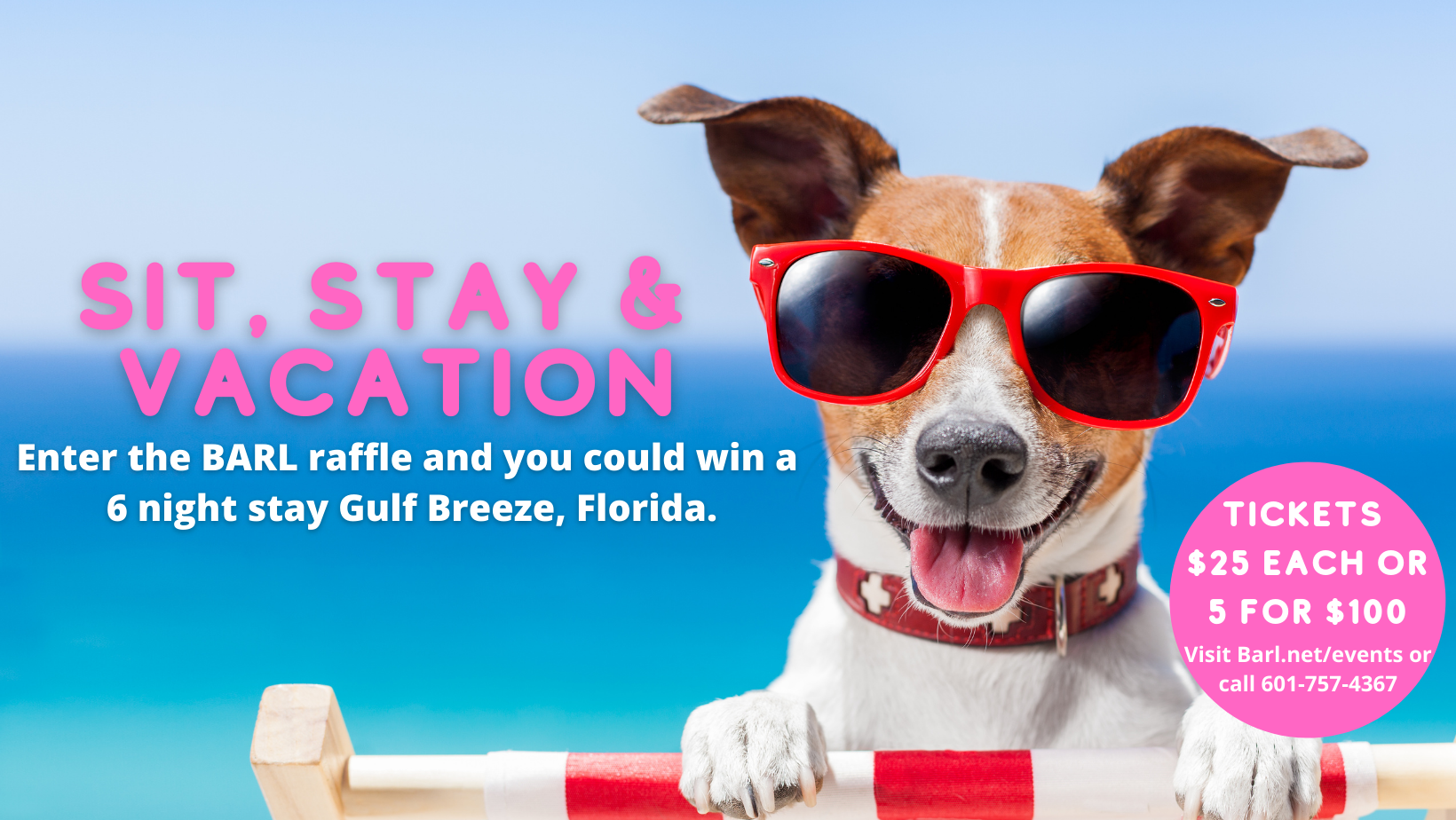 Tickets for the Gulf Breeze, Florida vacation are no longer for sale online.  They can be purchased from BARL Board Members by contacting 601-757-1057 or the night of the drawing on August 16 at Magnolia Blues.  The drawing will be held at 7:30 p.m. as part of the Barks & Brews event.
Barks & Brews - August 16th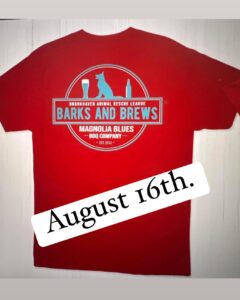 Tuesday, August 16th is a great time to dine at Magnolia Blues Barbecue.  They are hosting Barks & Brews to raise money for the Brookhaven Animal Rescue League. 3:00-9:00 pm. They'll also be selling these cool T-shirts. At 7:30 pm, we'll draw for our Gulf Breeze Giveaway, so if you haven't purchased your raffle tickets check out barl.net/events. For details call 601-757-4367 or email info@barl.net.
PLEASE Spay/Neuter Your Pet!
BARL offers spay/neuter discount vouchers to individuals on a government assistance program living in Copiah, Franklin or Lincoln County.  The vouchers provide a $40 discount on a female spay (dog or cat) and a $25 discount on a male neuter (dog or cat).  Contact one of these veterinary clinics to find out about a voucher for your pet:
Animal Health Center - 601-833-7788
Animal Medical Center - 601-833-0589
Brookhaven Animal Hospital - 601-833-1223
Copiah Animal Hospital - 601-892-4607
Larkin Veterinary Clinic - 601-384-8555